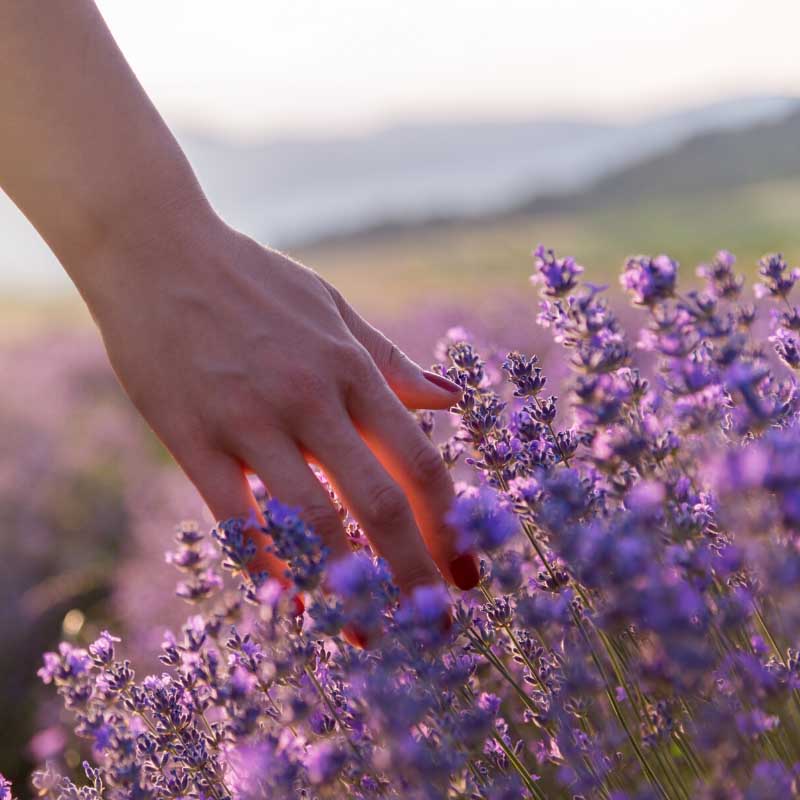 22 Feb

7 Benefits of Lavender Essential Oil

The floral and refreshing aroma of lavender essential oil is one of the best-loved across the world. But lavender has plenty more to offer than just its alluring fragrance. Let's learn more about this wonderful herb and essential oils lavender benefits.

With its anti-microbial, anti-fungal, anti-septic, anti-inflammatory, and anti-depressant qualities, this essential oil that derives from the pretty purple plant, has incredible benefits. 

The herb is native to northern Africa and the Mediterranean region. Although some sources also point to it being popular in ancient India as well. 

The oil is distilled from the flower spikes of the plant. Traditionally lavender has been known for its medicinal uses in treating fungal infections, hair loss, and even wounds. It is found in a variety of products such as shampoos, shower gels, body lotions, massage oils, and talcum powder. 
Essential Oils lavender Benefits
Lavender was also the chosen fragrance of the ancient Persians, Greeks, and Romans for a bath additive and perfume. It was also supposedly used in the embalming process of mummies in ancient Egypt.
A highly diluted form of the oil is often added to herbal teas, which can help with digestive problems such as nausea, intestinal gas, and an upset stomach. 
Ongoing research continues to reveal more and more benefits and uses of this magical herb including alleviation of pre-menstrual emotional distress and pain.
Lavender essential oil is thus, extremely versatile with a wide variety of uses. Below listed is our compilation of the top seven benefits of lavender essential oil.
1. Soothes anxiety and helps with insomnia:
Several studies have shown that inhaling the sweet lavender scent calms the nervous system and helps reduce stress, anxiety, and fatigue. It's a wonderful mood enhancer. Similarly, it is also one of the best natural cures for insomnia owing to its sedative properties. Using #lavenderOil in a diffuser is a great way of receiving the benefits this oil has to offer for one's mental health.

2. Promotes hair growth:
Being rich in nutrients, lavender oil is a proven remedy for hair loss, including being effective in treating alopecia areata. Consistent use of lavender oil improves the blood circulation in the hair follicles. And the anti-microbial properties of lavender prevent scalp infections and promote collagen formation, transforming dull, lifeless hair into lustrous and shiny. In addition, because the scent helps the nervous system and reduces stress, it also prevents hair fall and premature greying. 
3. Works wonders for skin:
Lavender oil nourishes and heals the skin, and leaves it looking radiant. This miraculous tincture aids in the regeneration of skin cells and hence effectively reduces wrinkles, spots, and blemishes making the skin look younger. Again, owing to its stress relieving properties, it helps in regulating the hormonal function of the body which also improves the skin by reducing acne and pimples. In addition, its anti-bacterial and anti-microbial properties, make it a potent weapon against acne and other skin infections.
4. Heals minor wounds:
This aromatic oil has virtues that go beyond the cosmetic. Since it can help form scar tissues, lavender oil has also been used to treat minor wounds, cuts, and burns. It also helps soothe the itchiness and inflammation caused by insect bites.
5. Repels bugs:
Speaking about insects and bugs, lavender oil is pretty much hated by several bugs, including the dreaded bed bug. Lavender oil contains linalool, which is a non-toxic compound, used in many pest control products. Besides bed bugs, lavender oil is also known to repel mosquitoes, spiders, ants, and fleas. It's a great addition to a natural flea repellant for your dog as well.
6. Relieves headaches and nausea:
Lavender oil is best-known for its calming properties. When used for inhalation through a diffuser, it can be used to deeply relax. It is this same property that also helps relieve nausea and headache. Essential oil scents affect the limbic system which controls the emotions, and activate a sense of wellbeing that helps to alleviate headaches and nausea.
7. Helps with respiratory problems:
Essential oils have been traditionally used to alleviate chest congestion and help with coughs and colds. Lavender oil is known to help with asthma symptoms and also with COPD (Chronic Obtrusive Pulmonary Disease). It helps to clear the nasal passages and throat, and reduce inflammation. Using the oil in a diffuser, for steam inhalation, or diluted in a bath can help with respiratory problems.