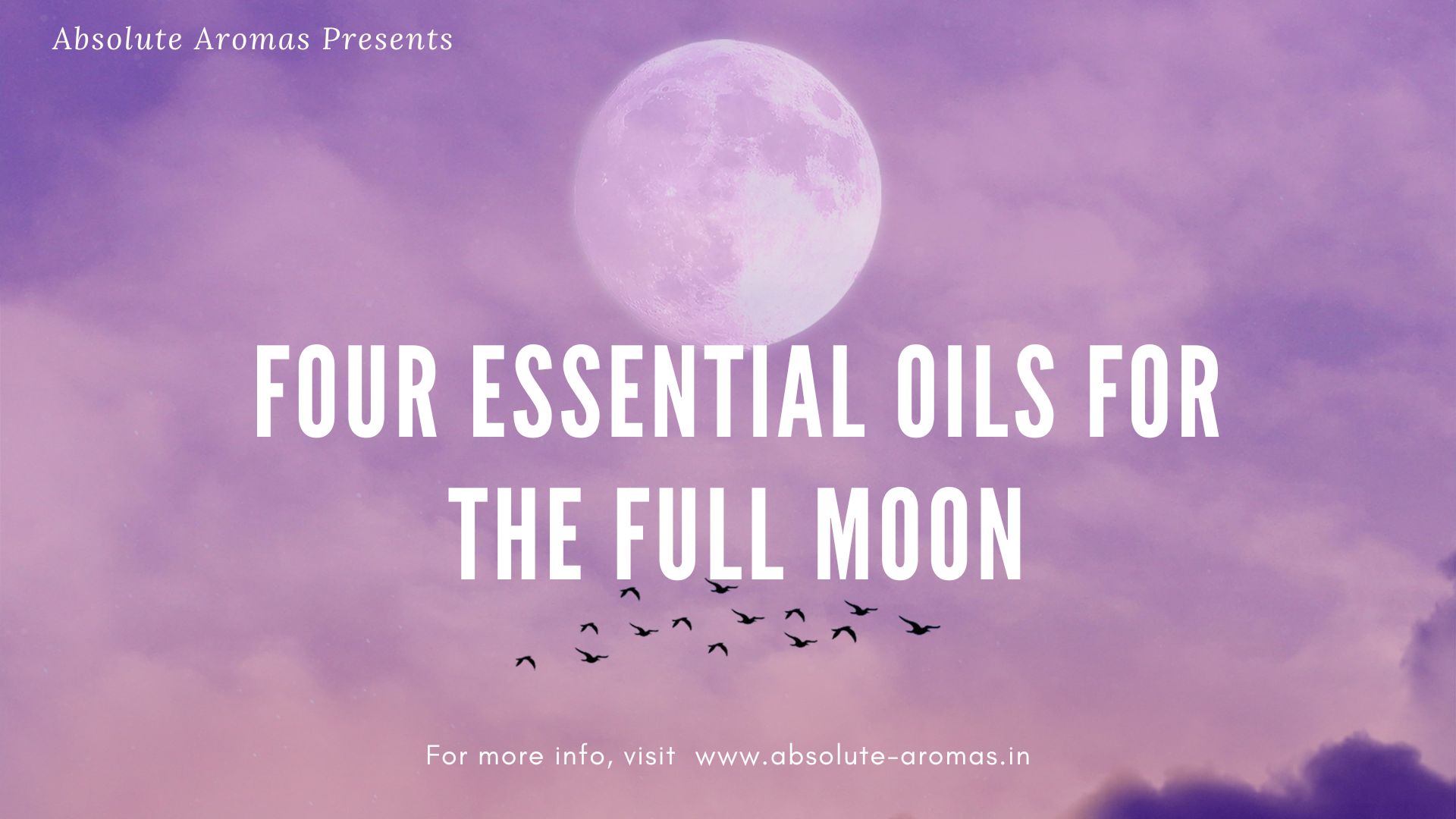 10 Aug

4 Essential Oils for the Full Moon

The earth shares a special relationship with the moon and so do the human beings living on it. From time immemorial various cultures have cultivated special rituals to harness and align with the power of the full moon. Read on to learn about essential oils you can use to celebrate the potent potential of full moons.
What is special about full moons?
The full moon, simply put, is a highly energetic time of the lunar calendar. This phase consists of a combination of both yin and yang energies. It presents an opportunity for cleaning and clearing energies; a time for letting go of limiting beliefs and also for manifesting your desires and intentions.
Full moon meditation sessions and full moon rituals are popularly followed even today to make the most of this powerful phase. Integrating essential oils to your full moon rituals can help set the right ambience for you to go within and do this crucial work.
Below we describe the top natural essential oils for using during your full moon rituals along with some creative ways in which you can use them.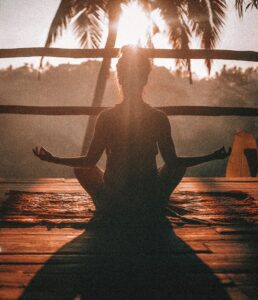 Release and forgive
In order to bring in what you wish for, you first have to make space for it. Releasing negative emotions, forgiving, and cleansing our emotional selves is vital and deep work that we must undertake regularly.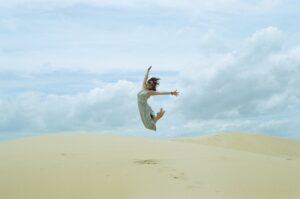 Rosemary
Rosemary essential oil is wonderful for cleansing both your space and mind. Diffuse Rosemary in a ceramic or ultrasonic diffuser while you journal about what you need to let go of at this stage in your life, who you need to forgive, and what negativity your wish to address within.
Breathe in the cleansing and clarifying energy of Rosemary as your write. Remember to set the intention of letting go. Once you are done writing, you can burn the piece of paper and thank the moon.
Bergamot
If you find it difficult to identify what you need to let go of or find it emotionally overwhelming, Bergamot is your go-to oil. Add a few drops of Bergamot to Rosemary essential oil and meditate for a few minutes and breathe to feel your emotions and channelize them.
Feel gratitude
Besides releasing energies that you wish to let go of, focusing on what you are grateful for is extremely powerful. Gratitude is powerful. Giving thanks to the universe is the best way to attract more positivity and abundance into your life.
You can journal about who and all that you are thankful for. Alternatively, you can also do a gratitude meditation where you visualize the people and situations that you wish to thank.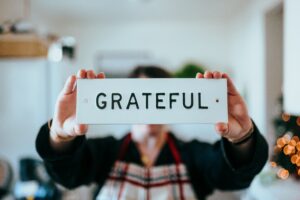 Geranium
Remember to diffuse Geranium essential oil while you carry out your gratitude ritual. You can also end your gratitude ritual by a loving aromatherapy heart massage by combining 2 drops of Geranium with 2 drops of Ylang Ylang or Lavender oil with grapeseed oil. Massage this mixture in the direction of your heart with the intention of gratitude to the universe.
Set the right intentions
The next logical step after releasing negativity and giving thanks is moving towards setting the intentions that are right for you at this stage in life. Start with the determination of setting the best intentions for your life and self.

Lemon Oil
The energy you need for this part of your full moon ritual is clarity and alertness. Lemon essential oil is the perfect choice for this. You can diffuse Lemon individually or even combine it with a few drops of Rose or Patchouli to create an ambience that will allow you to focus.
Sit in a comfortable place and play some calming music. Trust your wisdom and let your intuition flow. Listen to your thoughts and journal about the intentions you wish to set for yourself.
Use essential oils to feel more deeply connected with yourself and make the most of this highly intuitive phase to design the life you wish for and to live with greater intention rather than by chance.