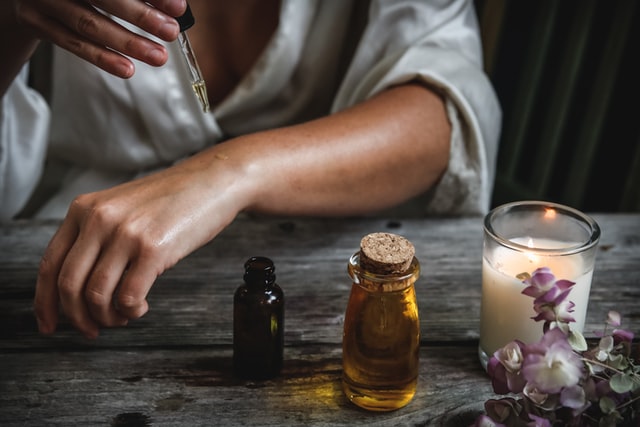 24 Mar

Pure Essential Oils: How to Identify Them?

You'll mostly be spoilt for choice when it comes to choosing pure essential oils online or in-store. And there are so many brands available, that it is quite difficult to know which ones are poor imitations and fakes.
Quality, however, is of the utmost importance when it comes to essential oils because of the kind of usage involved.
Most likely you'll be breathing them in via a diffuser or use them for topical applications. Both these uses involve your body. And when it comes to using anything that impacts our body, we must choose safe and pure ingredients. This ensures minimal risk in terms of allergies and any adverse reactions.
But how do you identify pure essential oils and know them from the fake ones?
Truth is, that several essential oils available online are of low quality. They are often mixed with cheap synthetic scents that make them less effective. And in some cases even potentially harmful. This makes it really vital to distinguish the fake ones from the high-quality ones.
One way is to see if the essential oil is approved by trustworthy organizations. The ATC (Aromatherapy Trade Council), the IFEAT (The International Federation of Essential Oils and Aroma Trades), or the Soil Association provide such accreditation.
However, in case the labels or website do not mention such information, here are some ways to verify the quality of essential oils.
Take a whiff
Open the bottle and smell the contents. If the smell underwhelms you or if it feels like a cheap perfume, know that it's a fake. Training your nose may take a little time, but it's the best way to identify pure essential oils. Remember: high-grade essential oils give off a natural and soothing scent.

Read the label carefully
Ideally, the label should say that it's a 100% pure essential oil. If it says 'essence oil' and not 'essential oil', know that it's not pure. Chances are, it is diluted with some carrier oil.

See if the price is too-good-to-be-true
Essential oil distillation is an expensive affair. Production of pure essential oils is a lot higher than for all other kinds of oils. So if you think you've got a steal, it actually could be a red-flag about the quality.
Check the packaging
Any company worth its salt would know that packaging is of prime importance when it comes to essential oils. Poor quality packaging can lead to the quality of the oil suffering. And is a sign that you might be looking at a fake. What you want to look for is, essential oils in dark (amber) bottles.
What can you expect from Absolute Aromas essential oils?
Here at Absolute Aromas, we leave no stone unturned to ensure we give you the purest of essential oils. To ensure the highest quality we have an in-house lab and chemists.
We conduct GC MS testing on-demand to ensure purity. And we have a range of organic oils that the Soil Association, which is the leading certification body in the UK, has certified.