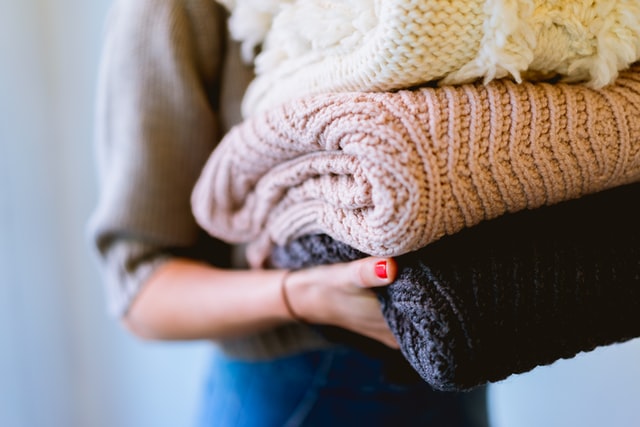 07 Apr

Using Essential Oils in Your Laundry

A crisp, fresh towel. Fresh and clean bed linen. That sweet-smelling T-shirt. That newly laundered shirt. We all love clean, fresh laundry. And with essential oils in your laundry, we promise you'll love them even more!

With growing awareness of chemicals used in commercial home-care products, there is a lot more DIY action on the home-front. People are choosing to buy chemical-free, natural products and even making their own home-care products.

Natural products not only protect pets and babies from various allergies and problems but are also much healthier for adults. We do not realize it, but all the chemicals from our clothes, utensils, and even floor enter our bodies.

Not only is it beneficial to use natural products, but it can also be great fun making your own laundry care.

While there are elaborate recipes for making your own laundry detergent using essential oils, we believe there are easier and safer ways of using essential oils for laundry care. Here are our top suggestions.
Six easy ways to incorporate essential oils in your laundry routine
1. Make your own fabric softener
While we all love fabric softeners that leave our clothes soft and most importantly smelling like a meadow, it's important to remember that it means adding even more chemicals. Many popular fabric softeners cause respiratory issues and skin irritation.
A great homemade substitute is a combination of white vinegar with your favourite essential oils. You can choose from a wide variety such as lavender, orange, eucalyptus, lemon, and spearmint to name a few. Add around 10-15 drops in around 1000ml of white vinegar, and your fabric softener is ready!
2. Remove grease stains
Struggling with tough grease stains? It's lemon essential oil to the rescue! Put a few drops of lemon essential oil on the stain. Or better still combine 5 drops with white vinegar to help remove the stain. In case you don't have lemon, you can even try orange essential oil.
3. Make your own version of mothballs
Add a few drops of eucalyptus essential oil to cotton balls. Then tuck those into your closet or dark, musty corners to make them smell fresh. They even keep insects at bay.
4. Infuse fragrance into your clothes while they're in the dryer
If you have a dryer, try adding a few drops of essential oil on a washcloth or a dryer ball and simply toss into the dryer. Your clothes will come out smelling like they're back from a spa!
5. Use them to get rid of bad odour in shoes
A great tip to get rid of smelliness in shoes is to add a few drops on a cotton ball and leave them overnight in the smell shoes. You'll notice that the smell is gone the next day.
6. Make your own linen spray
You can infuse great scents into your linen by using an easy-t0-make linen spray. All you need is 2 tablespoons of rubbing alcohol or witch hazel, 6 tablespoons of distilled water, and 6-8 drops of essential oil.
Spritz this infusion on clothes while you iron them. Alternatively, if your iron has a slot for water, you can add this concoction there to freshen clothes while you iron them.
Which essential oils are suitable for laundry care?
Lemon, orange, lavender, tea tree oil are some popular favourites. But eucalyptus and spearmint also do exceptionally well.
What do I need to keep in mind when using essential oils in my laundry?
Remember, that after all essential oils are also 'oils'. If used undiluted, they will leave a stain on clothes.
It also may not be very safe to use essential oils in the washing machine.
Essential oils not only make your laundry smell great, but some also have other properties. For example, tea tree oil is great for fighting mould and bacteria.
So go ahead, and get that next batch of laundry smell like heaven!