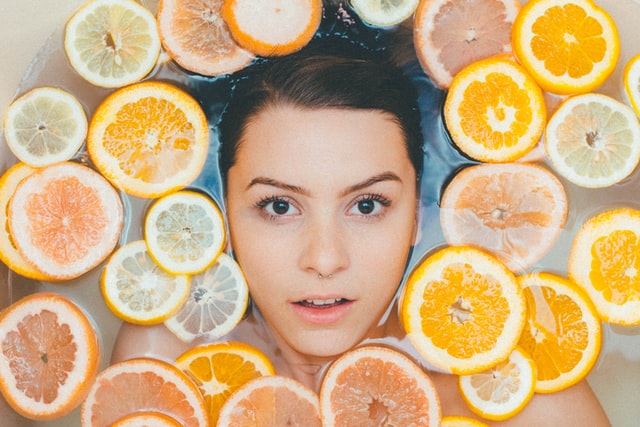 26 May

How to Make Your Own Face Mask Using Essential Oils?

One of the most effective skin-care products is the face mask. A homemade face mask is a great way to pamper your skin and your soul!

First, indulge your senses in the process of preparing your customized face mask. Then, enjoy the experience of splattering that magic concoction onto your face. And finally, sit back and let the amazing ingredients do their job. (You can choose to sit with your book or continue binge-watching your current favourite show.)
Why use face masks?
We'll give you our five reasons:
relaxation,
unclogged pores,
deep cleansing,
nourishment, and
firmer, softer, smoother, and glowing skin
(Now that last one is more than one reason!)
Why add essential oils to your face masks?
Essential oils have unique healing and rejuvenating properties. They also provide the necessary moisturization which may otherwise be missing in a face mask made of more dry ingredients.
But we like lists. So here is one for why you should be adding essential oils to your face mask.
they have anti-bacterial, anti-fungal, and anti-inflammatory properties,
they contain anti-oxidants,
several have anti-aging benefits, and
they nourish and balance the skin
(Of course, this is true when the quality of the oils is top-notch and there is no adulteration involved.)
Which essential oils to add to your face mask?
Given the sheer number and variety of essential oils, it's not possible to use all of them. And neither should you be doing that perhaps. It's best to use oils that are suited to your skin type. And here are the deets…
Oily skin
geranium, orange, ylang-ylang, lemon, tea-tree
Dry skin
Roman chamomile, frankincense, myrrh
Acne-prone skin
lavender, tea-tree, geranium, lemon
Aging skin
rose, lavender, carrot seed, frankincense, sandalwood
Once you've identified what you want your face mask to do for your skin, go ahead and combine a few drops of your chosen essential oil with your regular face mask if you already use a standard one.
If not, here are some simple and effective ideas for face masks that will take you no time, but are sure to benefit immensely.
Simple, quick, and effective face mask recipes
Clay mask for oily skin
1 tbsp of bentonite clay or fuller's earth
2-3 drops of tea tree oil
2-3 drops of lavender oil
1 teaspoon of coconut oil
Deep hydration mask for dry skin
1 tbsp honey (preferably raw honey)
1/2 mashed avocado
1 tbsp aloe vera gel
3-4 drops of frankincense oil
1 teaspoon of coconut oil
Restorative anti-aging face mask
1 tbsp aloe vera gel
2-3 drops rose oil
2-3 drops lavender oil
1 teaspoon jojoba oil
Soothing face mask for bright skin
1 teaspoon aloe vera gel
1/2 teaspoon turmeric powder
1/2 teaspoon honey (preferably raw honey)
2-3 drops of lavender oil
2-3 drops of tea tree oil
1/2 teaspoon coconut oil
Not only do these quick recipes need minimal ingredients, they're also easily available ingredients that you'd do well to stock up on for your regular skin-care routine.
A few things to remember
Remember to always dilute essential oils in a carrier oil.
Keep in mind that when you use essential oils such as lemon that they are photosensitive and should be used at night, following which direct sunlight is to be avoided for the next 12 hours.
Use a glass bowl to mix your ingredients. Ideally avoid contact with metal or plastic.
Leave the mask for 10 minutes if you have sensitive skin. You can leave it on for 15-20 minutes otherwise.
These are simple ideas that you can begin with. But feel free to get creative with your face mask and essential oil combinations.
Depending on what you like, what works for you, and what you'd like to experiment with, here is another brief list of ingredients you can explore.
egg white
lemon juice
milk
yogurt
oatmeal
You're sure to surprise yourself with some innovative concoction that'll just do wonders for your skin!