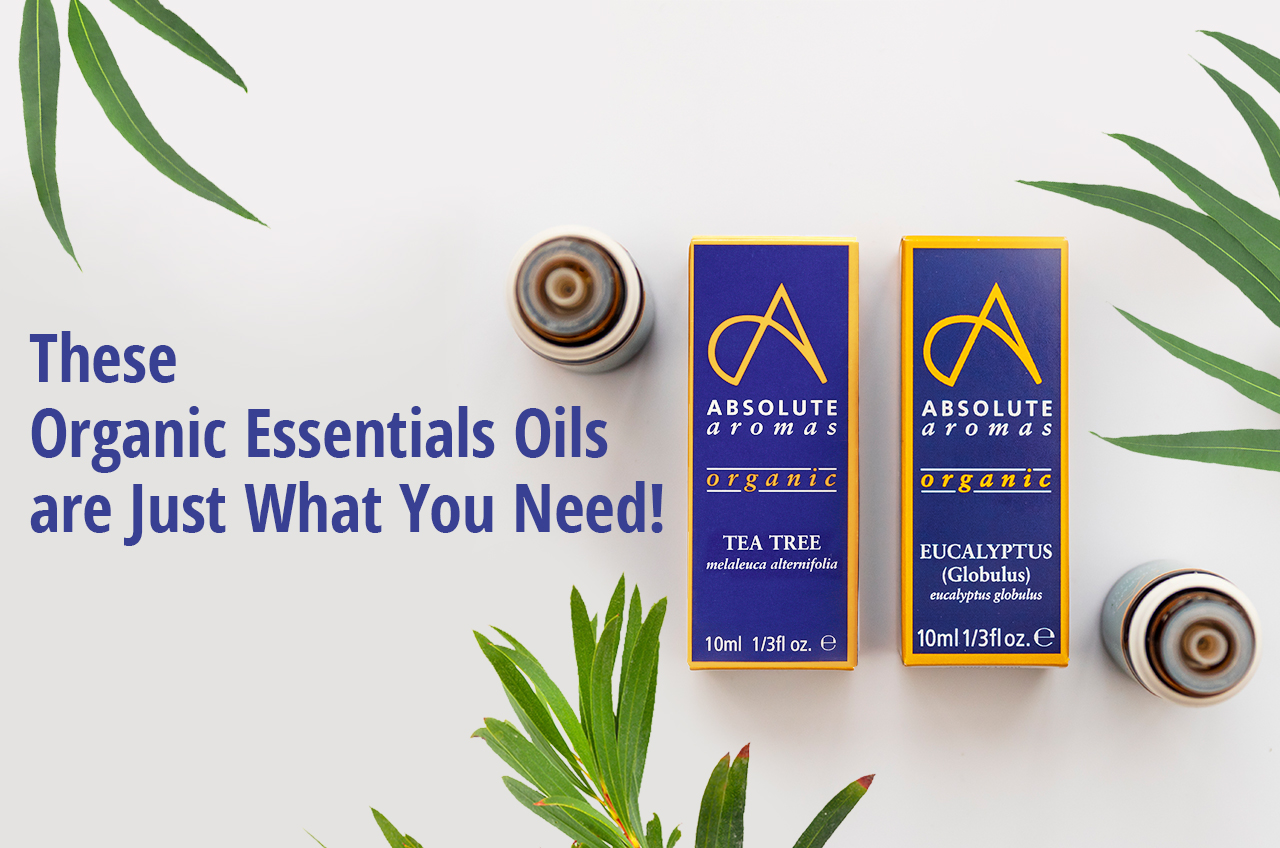 30 Sep

These Organic Essentials Oils are Just What You Need!

We use essentials oils for some really important purposes: aromatherapy (by breathing in the molecules), home care, skin, and hair care to name a few. It, therefore, makes sense to use essential oils that are pure, natural, and of high quality. If you agree with this, then organic essential oils are for you.
But first, what are 'organic essentials oils'?
When we use natural methods (such as steam distillation) to derive essential oils, it keeps intact the oil's properties. However, the method of deriving oils is not the only aspect that makes an essential oil organic.
Like other organic products, when we use organically grown plants and herbs to produce essential oils, is when we can claim that an essential oil is 'organic'.
When we grow something sustainably is when we can claim that it is 'organic'. This means that it doesn't harm the soil, environment, or animal life.
Organic products are safer as farmers use natural pesticides and fertilizers to grow them. They are also GMO (Genetically Modified Organism)-free. This means they have lesser chemical interference. However, this also means that it is more expensive to produce organically than it is to produce using non-organic methods.
Should we really consider using organic essential oils?
The short answer is yes.
The long answer, if you are interested, is the following:
Organic essential oils are safer, healthier, and less toxic
They smell better and more natural than oils that are non-organic (in fact, many people say they can distinguish organic essential oils from non-organic ones by the fragrance)
They have greater therapeutic and healing value as they are more natural in their chemical composition
You don't need to worry about inhaling harmful chemicals or absorbing them when you apply the oil topically
We bring to you Absolute Aromas' range of organic essential oils
Absolute Aromas is committed to two causes: sustainability and bringing the highest quality products to our customers.
Here is our range of organic essential oils:
Organic Bergamot
Organic Eucalyptus Globulus
Organic Geranium Egyptian
Organic Lavender French
Organic Lemon
Organic Lemongrass
Organic Orange
Organic Rose Otto 3% in Jojoba
Organic Rosemary
Organic Ylang Ylang Complete
As you can see it's a long list. This is because we believe that organic essential oils can benefit your body and mind in a better manner than conventional, commercially produced oils can.
Just like you would choose organic food items because they are healthier for you and the environment, the same logic applies to organic essential oils. We see no dearth of reasons to love everything organic. Do you?