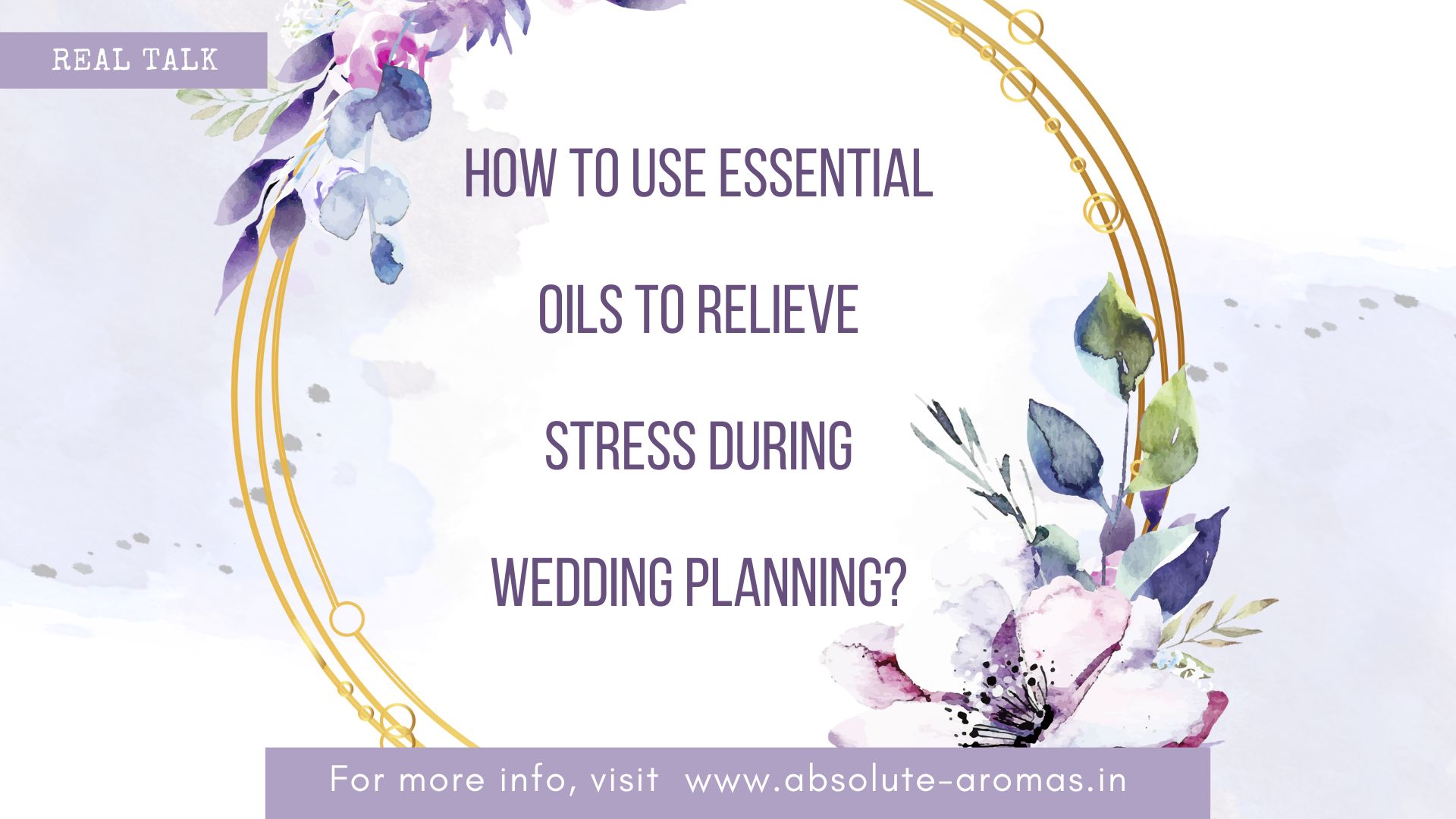 27 Dec

How to Use Essential Oils to Relieve Stress during Wedding Planning?

Weddings are perhaps one of the the most special life events. It is a time in which we wish to capture our personalities and vision of what is the best. However, the process of planning a wedding is fraught with stress and anxiety so much so that some brides turn into bridezillas and end up resenting instead of enjoying the most special time of their life. This is where we propose essential oils to the rescue. Read on to know how essential oils can help to relieve the stresses of wedding planning.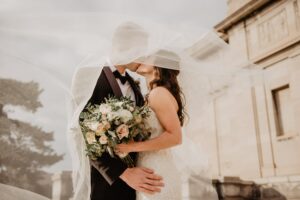 Essential oils for a carefree bride
Yes, there's a lot to plan, manage, and control when planning a wedding but nothing is worth losing one's peace of mind. But remember, the bride-to-be also needs to look her best for which she needs to be well-rested and calm.
Lavender essential oil is well-known for its calming and soothing effect. Not only is it extremely helpful in inducing restful sleep, it also has immediate relaxing effects.
Citrus essential oils such as Orange, Lemon, Bergamot, and Grapefruit also have a relaxing effect on the mind.
Ylang Ylang and Patchouli are mood-boosting essential oils that promote feelings of happiness and joy. Diffuse these at home to create a festive atmosphere.
Each of these oils can be diffused in a ceramic burner or an ultrasonic diffuser. In addition, one can also use essential oils in massage blends to relieve the fatigue and tiredness that could result from the crazy wedding shopping and reunions with family and friends.
Clary Sage, Coriander, Eucalyptus, and Peppermint are great choices for rejuvenating and relaxing massages. Blend them with one another and a carrier oil of your choice and get that massage for extra energy to see you through this busy phase.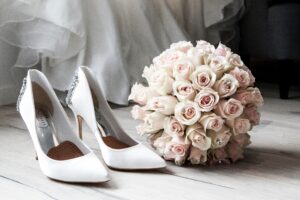 Essential oils for a beautiful bride
Not only can one diffuse essential oils to create an atmosphere of relaxation and joy, but you can also incorporate them in one's pre-wedding beauty regimen to ensure that the bride is glowing both within and without! Here are or top recommendations:
For that clear and glowing skin
Combine a few drops of Frankincense essential oil with coconut oil or any carrier oil of your choice. Use this as a moisturizer every day for acne-free and radiant skin leading up to D-day.
For that dazzling smile
Smiling faces are captured for posterity during wedding festivities. The bride-to-be in particular should ensure her teeth are white to ensure the pictures are indeed perfect. Work towards pearly white teeth by adding a drop of Orange essential oil diluted with 2 drops of coconut oil to one's toothpaste.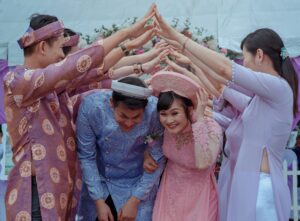 For those lustrous locks
Incorporate Lavender or Geranium essential oils into your hair-care regime at least a month or two before the set date to ensure frizz-free, smooth, and shiny hair that is ready to wow everyone.
These are some simple and effective ways to use essential oils and ensure self-care during this hectic phase. Enhance the joy, love, and peace manifold by including essential oils as an ingredient in your pre-wedding (and really, why not wedding and post-wedding) phase as well.