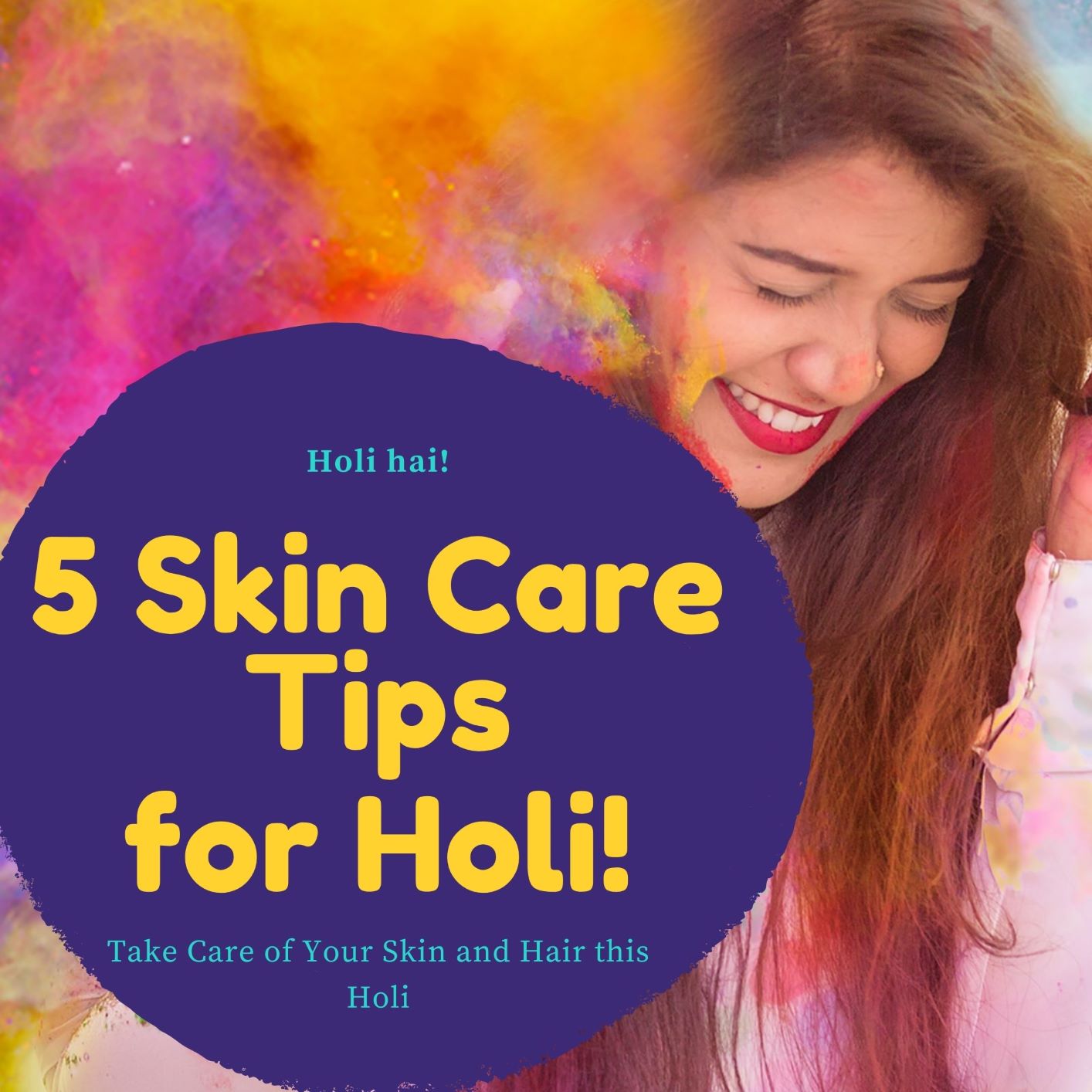 18 Mar

How to Take Care of Your Skin and Hair this Holi

Holi hai! This year Holi falls on Sunday 28 and Monday 29 March 2021. 28 March is celebrated as Holika dahan, the day that Hindus celebrate as the victory of good over evil. Monday 29 March is the much-awaited festival of colours.

It's that time of the year when we can't resist colour. After a tough year in which we've practised social distancing and all other safety measures, perhaps we can try to play Holi in a responsible way only with close family and friends.

But besides taking all necessary precautions for Covid-19, do also follow the following tips to take care of your skin and hair this Holi.
Five tips to protect your skin and hair this Holi
Go organic
This one is a no-brainer. People are becoming more and more aware of the dangers of chemicals for skin and hair. Using organic colour to play Holi will protect your skin and hair against the harsh chemicals that can penetrate your skin. Organic colours often use dried flowers, turmeric, and other natural ingredients that are gentle on your skin and hair.
Oil up
Whether you choose to use organic colour or not, the fact is that you don't want that Holi colour to overstay its welcome. So don't forget to grease yourself well before you play Holi. We would recommend cold-pressed coconut oil for your skin and hair so that the colours come off easily later. Coconut oil is also the most suitable given the slight increase in temperature.

Drink loads of water
Winters get us into the habit of consuming lesser water than usual. But #Holi signals the beginning of the warmer season. Your skin and hair will certainly thank you if you guzzle a decent quantity of H2O. Hydrated skin is more elastic, which means that the colours will be easier to remove as well.
Be gentle with your skin
Yes, yes. We know you would like to get rid of all the colour once the festival of colours is over. But that doesn't mean you overexpose your skin to soap or face cleansers. Remember that these contain chemicals and strip your skin of the natural oils that it needs to recover from the onslaught of Holi colours.
Nourish your skin with the right essential oils
Both wet and dry Holi colour can leave your skin feeling rough, patchy, and dry. Be kind to your skin by treating it to lavender, rose, or tea-tree oil. You can use almond, jojoba, or even olive oil as a carrier oil. Combine the carrier oil with a few drops of essential oil that you like. Feel free to use this combination on both your skin and scalp. This will help in ensuring you remove all the colour from your skin. More importantly, it'll also rejuvenate and pamper your skin.
Wishing you a very happy and safe Holi!