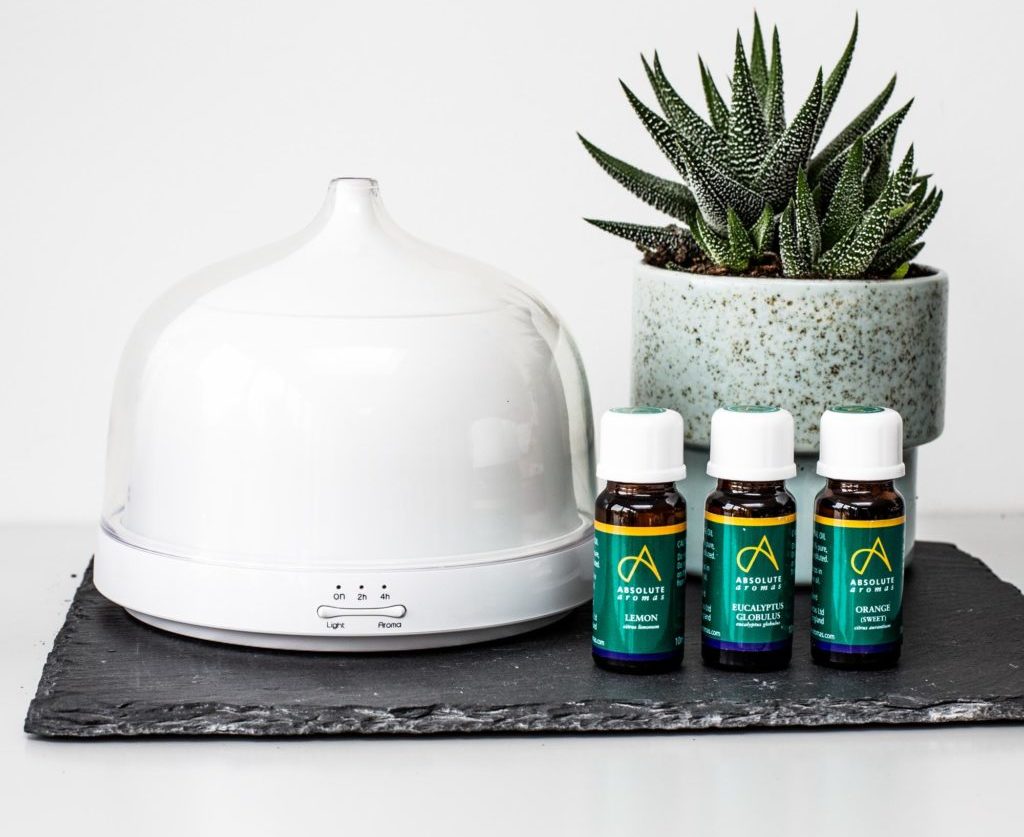 04 Jan

Winter care with essential oils

Winter is the season where two things are in plenty – holiday spirits and winter bugs. While we are delighted to see people in high spirits this time of the year, in this post we will focus on the other. It is not uncommon that people get sick more often in winter. Viruses do better in colder conditions and it is said because people spend more time indoors, it is easier to come in contact with germs. Adding to that, the pollution we face this time of the year brings our immunity down. So to protect yourself from these bugs, prevention is key. And what better way to do it than with essential oils. Adding them to diffusers is a great way to keep germs away. One of the many benefits of aromatherapy.

Using an electric or ultrasonic diffuser is better than oil burners. More on that in a later post. Some oils have the capability to counter air-borne germs. We have been talking about some blends in our social media posts, but below are some of our favourites oils and blends you can diffuse at your home. As a bonus, your home will smell great!
Tea Tree Oil
Tea tree oil has a very strong ability to fight germs. The oils when dispersed in the air act as a barrier that stops germs from entering our systems.
Lemon Oil
This oil also has anti-viral effects and when mixed with other oils such as tea tree oil, it brings out a warm and lively aroma. Perfect for the cold weather.
Lavender Oil
Everyone's favorite oil makes for a great aroma. But it also has great anti-microbial qualities. Mix it with a citrus oil such as Bergamot for a great uplifting aroma
Prevention Blend
This is an Absolute Aromas special blend – a perfect mix of Tea Tree Oil, Clove Oil, Lemon Oil and Helichrysum Oil. All these oils are the top oils for protection against microbes and it makes for a cleansing aroma.
The Prevention blend also contains Eucalyptus, Niaouli and Ravensara which have expectorant properties so it is great to keep your respiratory system clear
Do you have any other oils or blends that you use in winters? Do let us know in the comments below. We hope you have a healthy and joyous winter!