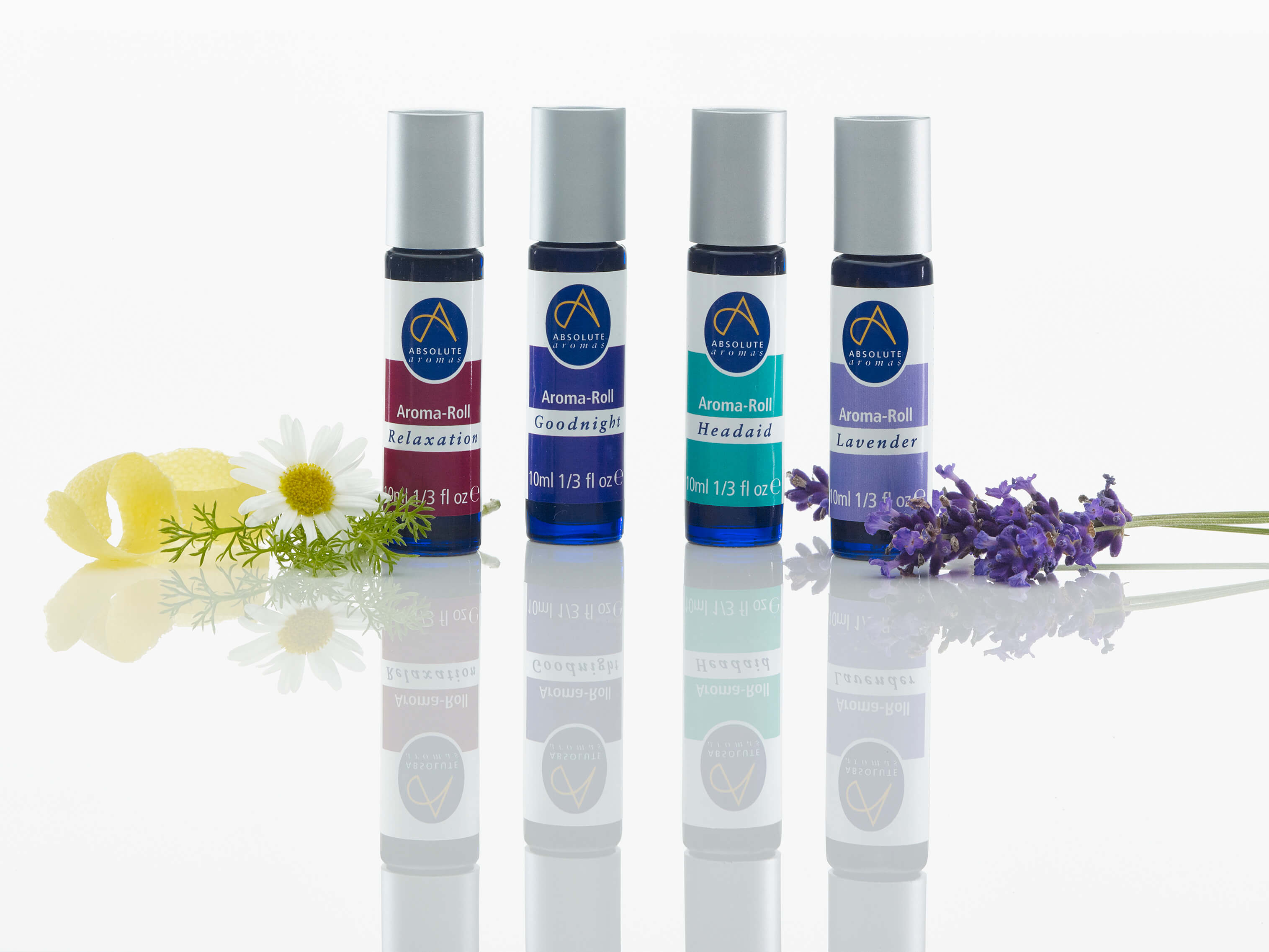 07 Jan

Introducing our Aroma Rolls

Whether you prefer the floral notes of lavender or the more woody sandalwood, essential oils have benefits that go way beyond their amazing fragrances.

Essential oil fragrances stimulate the olfactory system (which is the part of the brain connected to smell) and have a calming effect on the mind. At a physiological level they help in respiratory disinfection and decongestion.

Further, as the essential oil molecules enter the body and reach the brain, they affect our breathing, heart rate, and blood pressure by relaxing and slowing down our senses.

We can enjoy the amazing scent and therapeutic properties of essential oils by using them in diffusers and humidifiers. However, using them directly on one's skin is not advisable unless diluted with a carrier oil.
An Effective Way Of Using Essential Oils
The Absolute Aromas range of essential oils are available to be enjoyed through inhalation. However, our range of Aroma Rolls are a safe way of using essential oils directly on your skin to enjoy the heady scents directly on your person. Our Aroma Rolls are pre-diluted in so that you can use them on your skin straight out of the bottle. They are also wonderful natural replacements for chemical perfumes.
Our collection of aromatherapy roller balls come in beautifully fragranced essential oil blends, pre-diluted in luxurious Jojoba Oil. The star of this range is our Organic Lavender Essential oil based Aroma Roll. This amazing product is 100% organic as it uses our certified organic lavender oil and certified organic Jojoba oil.
Wrap yourself in luxury and goodness with a roll on the wrists or the pulse points on your neck. Carry these lovely smells wherever you go.
A whiff every now and then is sure to make you pause and drown out everything else, while you savors the delicious blends we've created for you.