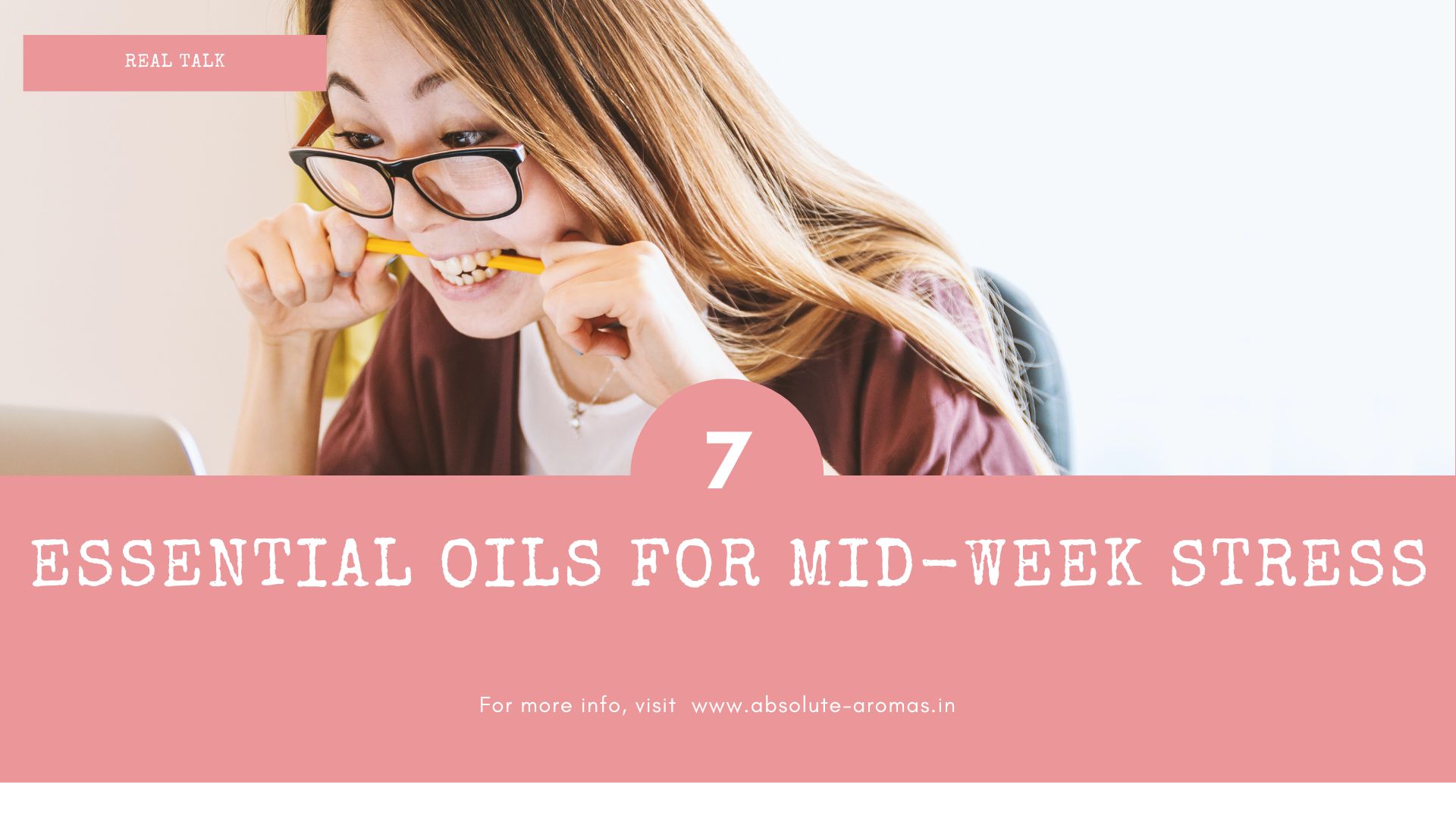 05 Aug

7 essential oils for mid-week stress

We all have our ways of coping with Monday blues. But the work week keeps getting more and more hectic. So much so that by mid-week there is likely a meltdown of sorts. Deadlines and back-to-back meetings typically lead to a build-up of stress and anxiety. In this article we share how you can use essential oils to counter mid-week emotional stress and anxiety.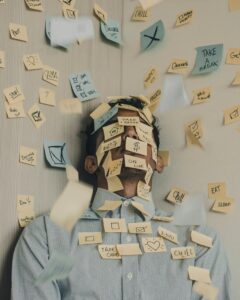 But first, let's understand things better…
The current culture of hyper-productivity, efficiency, and 'hustle' can take a toll on us. The changes in the world in terms of technology have led to a situation where people are far more over-worked and stressed than ever before.
Stories of burnout, nervous breakdowns, and growing mental health issues among people are becoming increasingly common. However, there is little we can do about the world. All we can control is our habits and keep a close eye on our own mental health and well-being.
It is hence critical to have a nutritious diet, exercise, and take breaks to ensure that we are able to cope with the stresses at the workplace or life in general. Besides this, it is also vital to take breaks and do emotional and mental check-ins with oneself.
How can essential oils help?
Essential oils are popularly used to de-stress as they create a soothing and calming environment. Our sense of smell is what is engaged at first by these enticing aromas. The fragrances and chemical compounds oils impact the limbic system that controls our emotional state. This is how essential oils help in reducing feelings of fatigue, stress, and anxiety.
How to use essential oils to relieve mid-week stress and anxiety?
You can use essential oils in various ways to provide much-needed respite from stress and feelings of anxiety and overwhelm. An easy way is to carry them in your bag. If you're fortunate to work from home, you can place an ultrasonic diffuser on your desk to let essential oils do their work.
But most importantly, do remember to take out some me-time and show yourself some TLC (Tender Loving Care) by allowing yourself to decompress after work hours. Incorporate essential oils into your me-time rituals like a long, leisurely bath or shower, a massage, or a meditation session with essential oils diffused.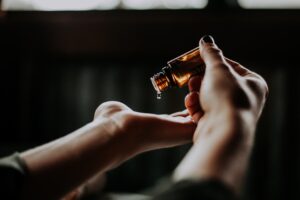 Here are 7 essential oils to counter mid-week emotional stress
Take your pick from any of these seven essential oils to beat the mid-week blues.
Roman Chamomile
Roman Chamomile is a warm, refreshing essential oil that smells like apples. Its warm and sweet aroma helps balance emotions and soothes the mind. It is popularly used to calm the nerves and helps reduce feelings of anxiety and fatigue.
When diffused or used topically after diluting with a carrier oil such as coconut or jojoba, it helps promotes deep restful sleep.
Bergamot
Bergamot essential oil belongs to the citrus family. It has a pleasant, floral, and sweet fragrance that is considered unique. It is widely used in aromatherapy owing to its stress relieving capability. You can diffuse Bergamot essential oil and also use it topically.
Ensure you combine the oil with a carrier oil such as jojoba or sweet almond. Massage the oil on the temples or nape of the neck.
Ylang Ylang
Several studies show that Ylang Ylang essential oil has an extremely calming and soothing effect on the mind. So much so that we don't advise you use this essential oil in case you have to burn midnight oil for work or studies. This is because using this essential oil is sure to lull you into a state of relaxation after which you are likely to nod off to a deep sleep.
Add a few drops of Ylang Ylang to coconut oil and massage the scalp and back of the neck and ears to let this oil work its magic.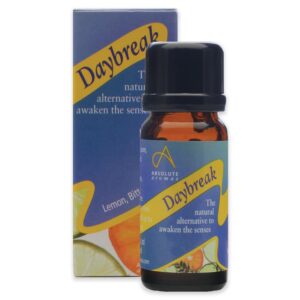 Orange
Orange essential oil is an uplifting and bright oil that helps reduce stress. Several studies have shown how smelling citrus fragrances can help reduce feelings of anxiety as well as nervous tension and mental fatigue.
You can inhale directly from the bottle or diffuse Orange essential oil in a ceramic or ultrasonic diffuser to diffuse your worries and stress away.
Rose
Rose essential oil has a soothing, floral aroma of the flower. This essential oil has a soothing influence on many people. When diffused or used topically after dilution, Rose essential oil effectively fights anxiety and stress. It also increases feelings of well-being, confidence, and mental strength.
Combine a few drops of Rose essential oil to a spray bottle with water. Use as a room freshener to stabilize mood and uplift the spirit during stressful times in particular.
Frankincense
Another oil wonderful for unwinding and relaxing is Frankincense. This oil aids the mind to quieten it and helps it focus which is important when one is overwhelmed by stress.
Add 2-3 drops of Frankincense essential oil to some coconut or sweet almond oil and massage gently to the arms, legs, feet, and head for bringing clarity and relaxation to the mind.
Vetiver
The earthy, sweet smell of Vetiver can wrap one in feelings of comfort and protection while simultaneously combating feelings of panic and emotional stress. It is especially effective at the end of long workdays when one feels completely drained of energy.
The soothing fragrance of Vetiver can be enjoyed aromatically by rubbing a little bit diluted with olive oil or coconut oil on one's wrists. Close your eyes and inhale the aroma deeply to let Vetiver's calming properties do their job.
These oils are traditionally used in aromatherapy to treat anxiety, stress, and other related problems. Ensure you have these essential oils stocked in your medicine cabinet to help manage stress that is inevitable during the work week. Remember to take out time to look after yourself.